Campus Recreation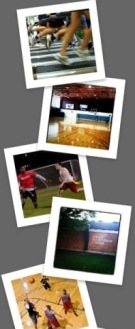 Welcome to Saint Joseph's Campus Recreation On-line Store

Campus Recreation is proud to offer a wide array of athletics and recreation facilities, programs and activities for our constituents.

Serving the students, faculty, staff and community of Saint Joseph's as a department within the Division of Student Life, our goal is to enhance the campus experience by providing recreational opportunities for everyone. We work to reinforce the educational mission of Saint Joseph's University (which emphasizes development of the total person-Spirit, Mind, and Body) by promoting and advancing healthy lifestyle choices through participation opportunities,educational experiences and support services.



PLEASE NOTE: Minors are not permitted to be unescorted or unsupervised on University premises, except as set forth in this Minors on Campus Policy.